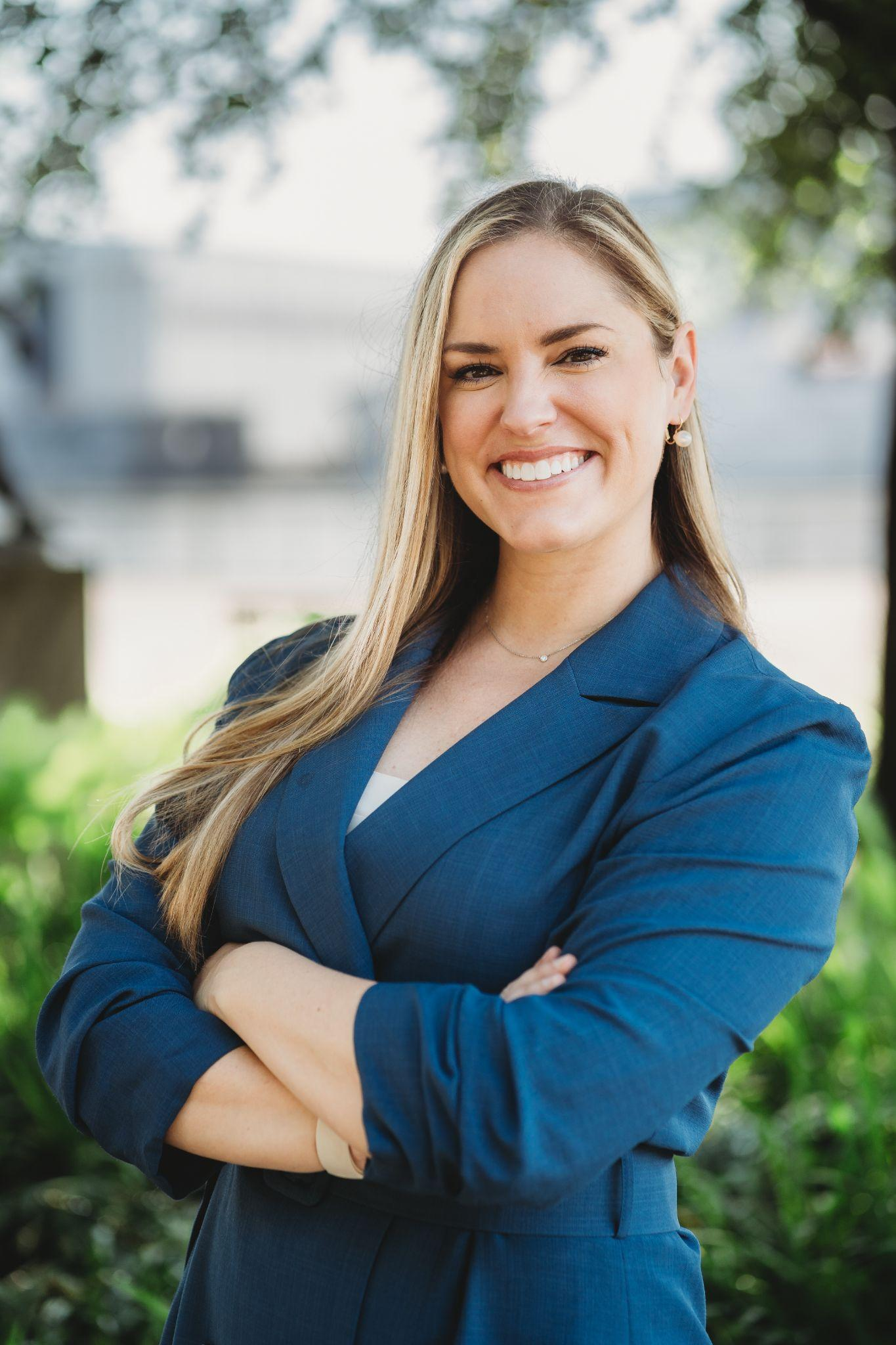 Jessica Y. Pilgrim
Family Lawyer
Meet Jessica Y. Pilgrim
Jessica Y. Pilgrim was admitted to the practice of law in Alabama in September 2013 and started her legal career working with her father at J. Jerry Pilgrim & Assoc.  Since then, Jessica has engaged tirelessly in the pursuit of representing her clients in all manner of family law cases, including divorce, child custody, child support, post-divorce modifications, dependency matters, termination of parental rights, and appellate litigation. Jessica is proficient in all stages of litigation and excels in legal writing techniques critical for success in appellate cases and in family litigation.  
In 2013 Jessica was certified as a Guardian ad Litem and handles matters as a guardian in both domestic relations and juvenile matters.  She is a member of the Mobile Bar Association, Family Law Section, Appellate Litigation Section, Women Lawyers Section, and the Young Lawyers Section.  She is also a member of the American Bar Association where she is a member of the Family Law, Solo and Small Firm Practice Division, Law Practice Division, and Young Lawyer's Section.
Jessica is an active member in the bar and focuses on running a streamlined and client-centered practice, utilizing technology to simplify the legal process for her clients and make their legal experience as smooth as possible.  She is passionate about advocating for her clients and readily engages in high conflict litigation and settlement negotiations with the same energy and preparation for success.  
In 2014 Jessica was a member of the National Multiple Sclerosis Leadership Class.  She also spent several years as a mentor in the Girl's Leadership Program at Strickland Youth Center.  In 2020 Jessica was nominated for and received the National Academy of Family Lawyers "Top 10 Under 40" Award.
Prior to practicing law, Jessica grew up in Mobile, Alabama and later ventured to Virginia to obtain her undergraduate degree at Sweet Briar College where she excelled academically and began her interest in pursuing law. While pursuing her undergraduate degree, Jessica participated in the equestrian program, founded and was president of the Pre-Law club, captain of the fencing team, and the recipient of the Dedicated Service Award.  While attending Sweet Briar Jessica interned for a retired family and juvenile judge where she participated in and assisted with divorce mediations.  Jessica graduated in May 2010 with her Bachelor of Arts, majoring in Government and minoring in Law and Society.
Jessica then traveled to Jackson, Mississippi to attend Mississippi College School of Law to obtain her juris doctor and graduated cum laude in May 2013.    While at MC Law Jessica was honored with the "Best Paper Award" in both of her legal writing courses and a Supreme Court course, received the Dean Rosenblatt Leadership Award, and was the recipient of the Carol West Family Law scholarship.
Jessica was a member of the Moot Court Competition team where she served as an executive officer and competed nationally in appellate and oral argument competitions, placing as quarterfinalist in Copeland, Cook, Taylor & Bush Appellate Advocacy Competition in 2011; Judge John R. Brown Admiralty Moot Court Competition in New Orleans, Louisiana in 2012;  Mississippi Moot Court Championship in Jackson, Mississippi in 2012; was semifinalist in the National Environmental Law Moot Court Competition in White Plains, New York in 2013; and was quarterfinalist in the Judge John R. Brown Admiralty Moot Court Competition in Charleston, South Carolina in 2013.  
While attending law school Jessica gained experience in the legal community working as an intern for the (now retired) Mobile, Alabama Domestic Relations Honorable Judge Banks, worked in insurance defense at the Mobile, Alabama branch of Wilkins Tipton, P.A., was a research assistant for Retired 5th Circuit Judge Pickering, and worked as a law clerk at the personal injury firm of Grenfell, Sledge, and Stevens, PLLC in Jackson, Mississippi.